Ann Arbor Catering | Botanical Gardens
The University of Michigan Provost event that we catered on March 27th was a great event! Ann Arbor catering is so much fun because we get to work in some gorgeous places, like the Matthaei Botanical Gardens!
The location for the event was set up beautifully. We supplied the linens, dishes, and flower arrangements to match the overall asthetic they were looking for. It was beautiful!
My crew and I were having a blast, preparing the entire meal on-site! I love preparing meals on site–I love using fresh food, and there's just something perfect about sending everything out to your table right out of the oven.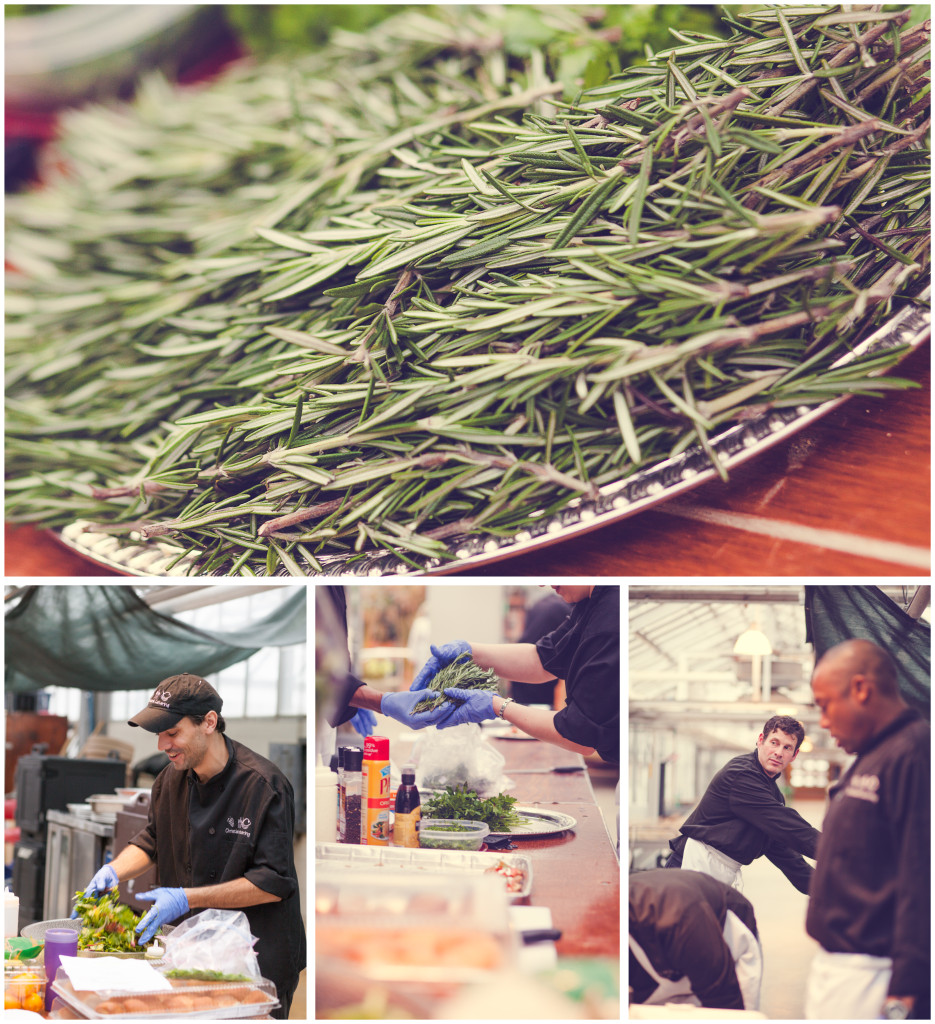 We served Smoked Salmon Canapé, served on buckwheat pancakes and topped with Crème fraich. Joined with the other two Hors D'Oeuvres, of Goat Cheese and Tomato Tarts, and Spanakopita, it was the perfect way to start of an evening of flavor. Once everyone was ready, we started the meal with one of my favorites–The Harvest Salad!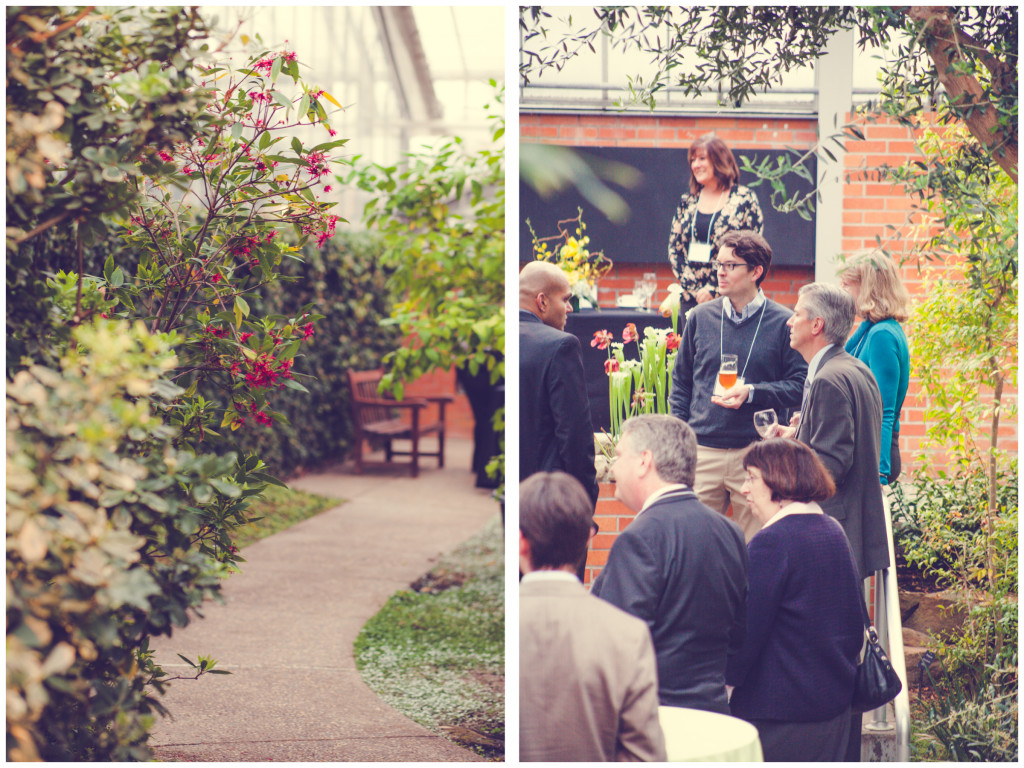 Our Baked Salmon with Shallots & Tomatoes, complete with a drizzle of balsamic glaze, was a favorite! Sitting alongside the salmon was grilled asparagus and a Potato Leek Cake!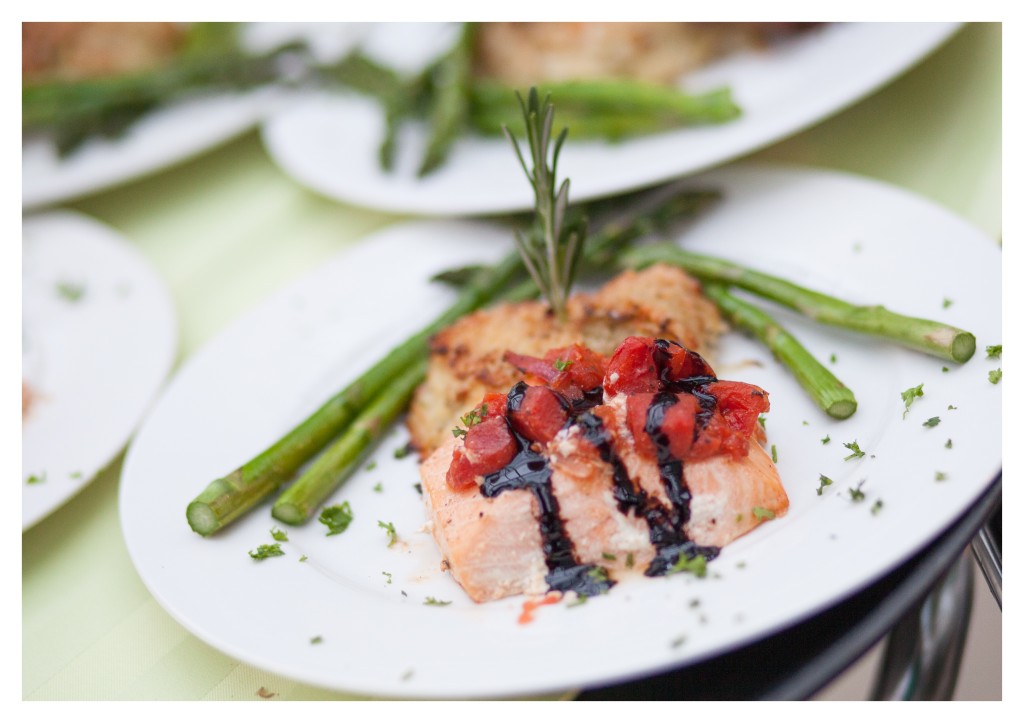 The meat-lovers were served our Grilled Beef Tenderloin, topped with my favorite Rosemary Chimichurri sauce.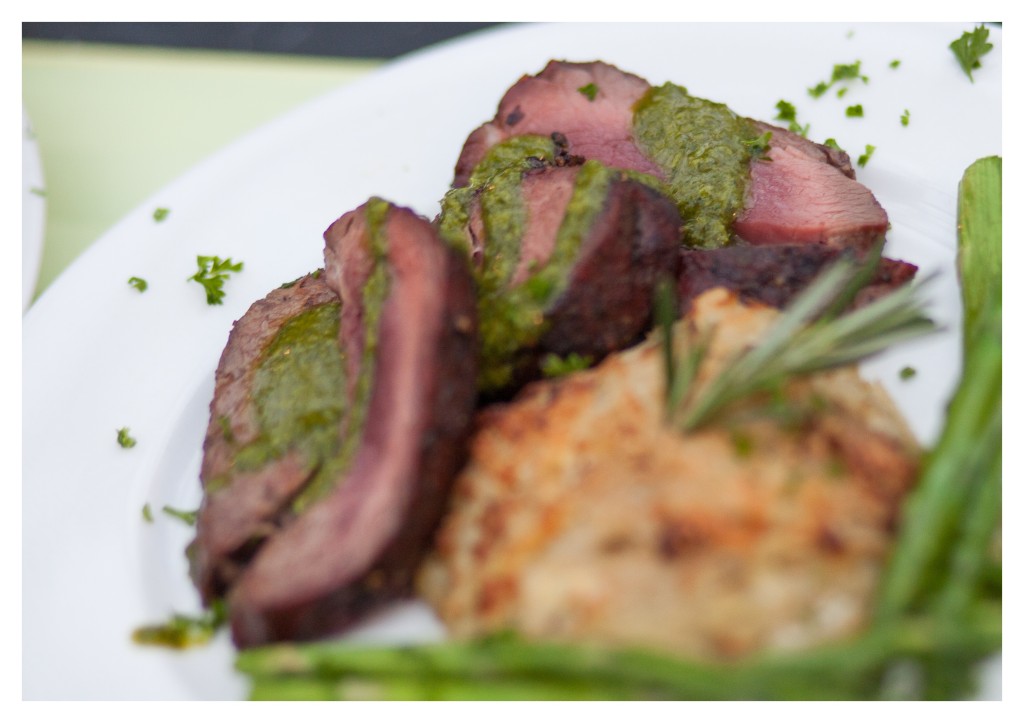 I loved the delicious selection we provided for our Vegetarian guests! We served up our oven baked Vegetable Cassoulet with asparagus, zucchini, and tomatoes. It's just so good every time!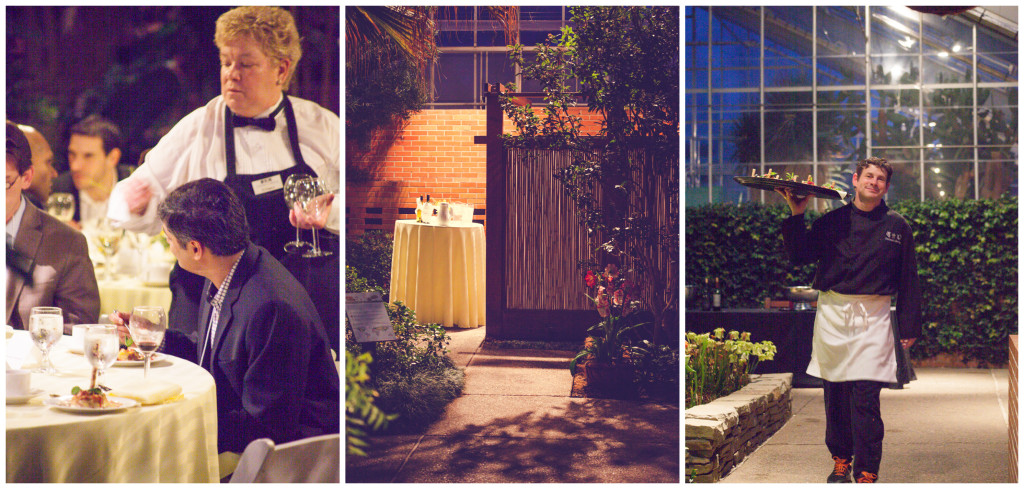 There was so much interesting plant life surrounding us while we were serving dinner!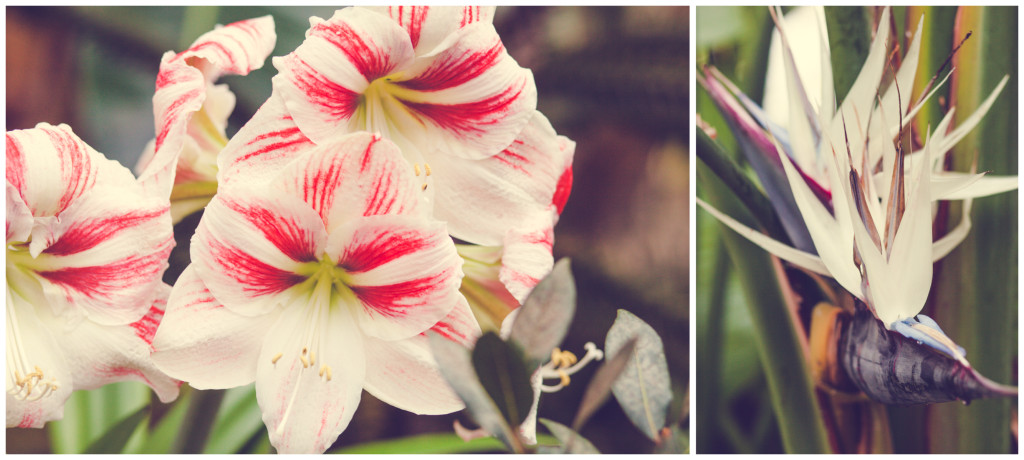 Once everyone was ready, we served up the grande finale of the evening–Our Chocolate Croissant Bread Pudding with cinnamon crème anglaise. The fresh berries make it the perfect dessert, and a great end to a wonderful dinner. Thanks to the Provost for choosing us for your Ann Arbor Catering needs!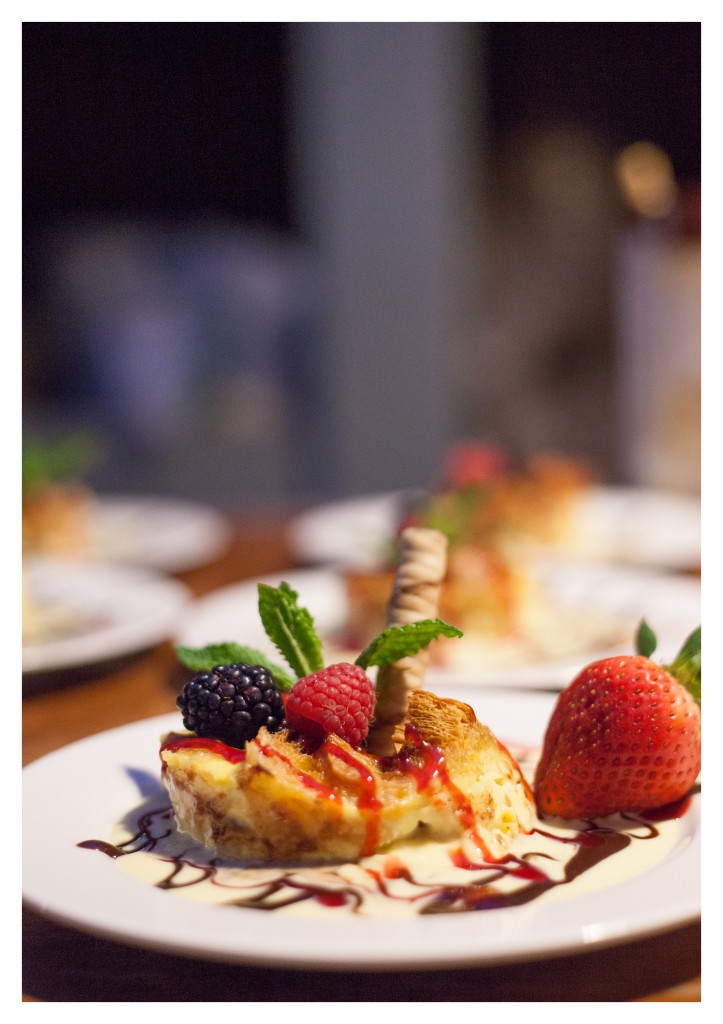 Thanks to J & E Fusion Photography for capturing images of my crew & I at work, and images of the food we served!