Ann Arbor Waterfront Wedding
It was a drizzly day for a wedding, but it went off without a hitch! The bride was beautiful and she and the groom were on cloud nine! We put a delicious meal together for the newlyweds!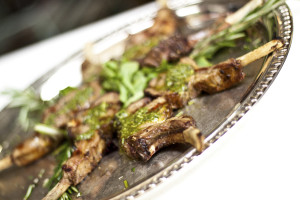 We served a wonderful spread of Tuna Tartar, Strawberry Summer Salad, and one my personal favorites lamb chops!
Congratulations to the beautiful couple. I wish you many many years of happiness and a lifetime full of love!