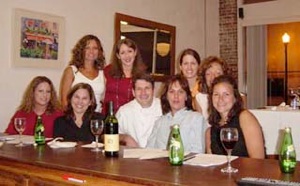 Enjoying A Taste of Italy
What does it take to cook like a real Italian? On July 12th, we hosted a cooking course at my shop on 45 Tolan Street, in Milan Michigan. I shared a basics of Italian Cuisine the way that I learned them.
My guests were wonderful! We had an amazing time preparing food, sharing stories, and creating memories over the delicious food that we prepared and the fantastic wine we had to accompany the food–every Italian meal must have a glass of wine that is perfectly paired with it. I can't wait until the next class, this was such a blast!